UX/UI Design

We make sure your digital products are relevant to your target audiences, easy to use, and delightful to interact with. Both on the front-end and the back-end.

Content & SEO

We write copy that attracts, engages, and converts. Fully optimized for SEO and 100% tailored to your audience and tone of voice.

WordPress Development

We deliver clean code for optimal, low-carbon performance. Our developers have a design background, which makes for back-ends that are as intuitive and user-friendly as the front-ends we've designed for you.

Digital Sustainability

We advise companies on how to create greener and more inclusive digital experiences. Our goal: a low-carbon website that is accessible to everyone.
Recent customer questions
Carbon-efficient and accessible websites for all
By eliminating invisible barriers and making smart design choices, we deliver websites that are easy to use for everyone, with a decreased environmental footprint.
WCAG 2.1 Guidelines
Optimized experience
Green hosting
Clean, modular code
Safe & secure websites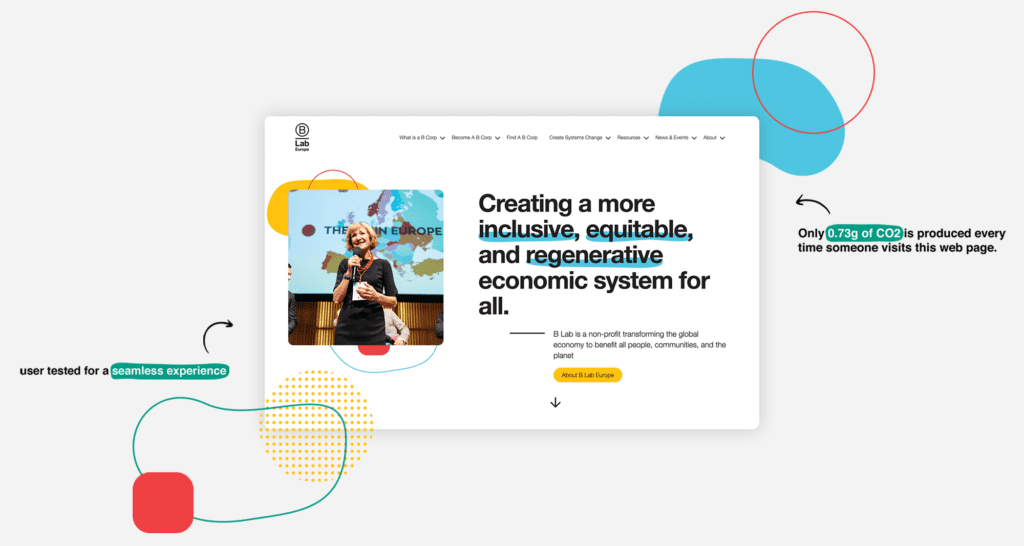 Your website as a strategic resource
Delivering a website isn't only about fancy designs, it's about making sure a strategic resource is future-proof and doing what it's supposed to do, both for your business and your target audiences.
Information architecture workshops to make sure your website is future-proof
SEO, content and positioning support to make sure you're sending the right messages to the right people
User research to unravel user needs, user testing to guarantee an optimized user experience