Impact Strategy

With our Impact Scan program, we measure, visualize, and benchmark your current impact actions. With our Impact Accelerator program, we define materialities, set tangible targets, and create a long-term sustainability strategy that strongly improves your competitive position.

Impact Scan Program

The impact scan program helps you to measure all negative and positive impacts of your organization and compare yourself to the industry average and benchmark in terms of sustainability.

Visual overview of your organization's impact
Extensive competitor insights in terms of sustainability positioning
Industry average and benchmark comparison

B Corp Certification

B Corp is the most trusted label in sustainability. Mostly because the assessment is so thorough and certification is hard to achieve. Our experts can guide you through the B Impact Assessment and design a strategy to help you become a B Corp-certified company.

Impact Reporting

We write and design your sustainability report and make sure it complies with all relevant frameworks and GRI standards. 100% authenticity, 0% greenwashing.

Fundraising Strategy

Do you need more funds to maximize your impact? We know how to make startups investor-ready and how to create additional, sustainable revenue streams for nonprofits.
Recent customer questions
Our very own Impact Scan
We use our impact scan as the foundation for all impact strategies. The Quest Impact Scan gives you a full visual picture of the current state of sustainability in your company.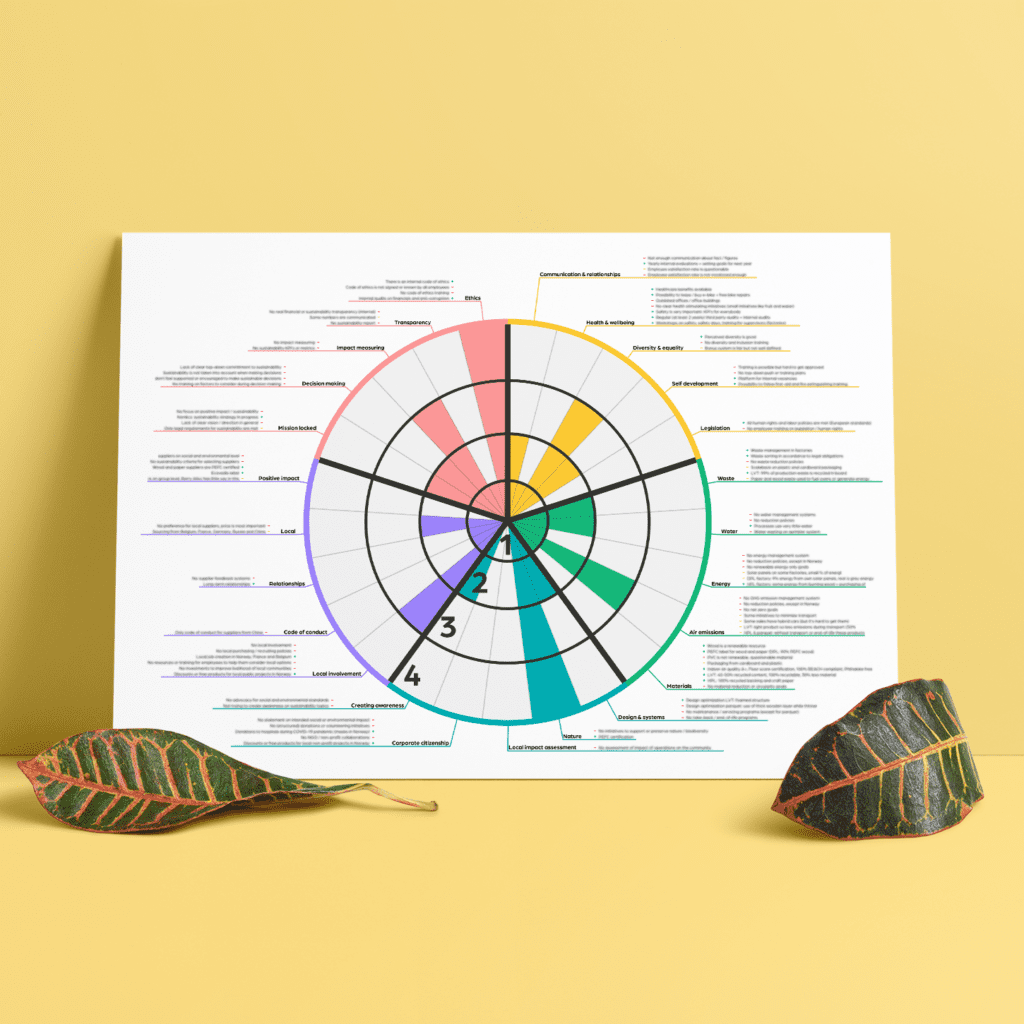 Sustainability as a competitive advantage
A sustainability strategy is more than a roadmap full of actions. Every choice needs to be strategic and align with your business strategy. We listen to your needs and analyze your competitors to make sure your sustainability strategy results in a stronger market position for your company.
Clear insights into competitor actions and market trends
Compare your performance with industry averages and benchmarks
Get inspired by best practices from other sectors
Go from ad-hoc to strategic actions with a clear goal