Onbetaalbaar is a Belgian think tank and interior design firm with a strong focus on re-use, circularity, and local collaboration. They create unique interiors and furniture pieces with reused or recycled materials, but for them, the most important element of an interior is the people who will live in it. Onbetaalbaar has a way of reflecting the personality and soul of a person in their designs to make each one unique, they call this emotional materialism.
The challenge
As a company that organically grew over time, Onbetaalbaar had a wide range of activities and lacked a clear plan to grow its business. The goal of this project was to create a more sustainable business model and a clear market position so their activities could be more focused and comprehensive for (future) customers. Throughout this transition, it was important to ensure support from Onbetaalbaar's employees and to refocus the roles of the founders on what they really love doing. To work more on the company rather than in the company.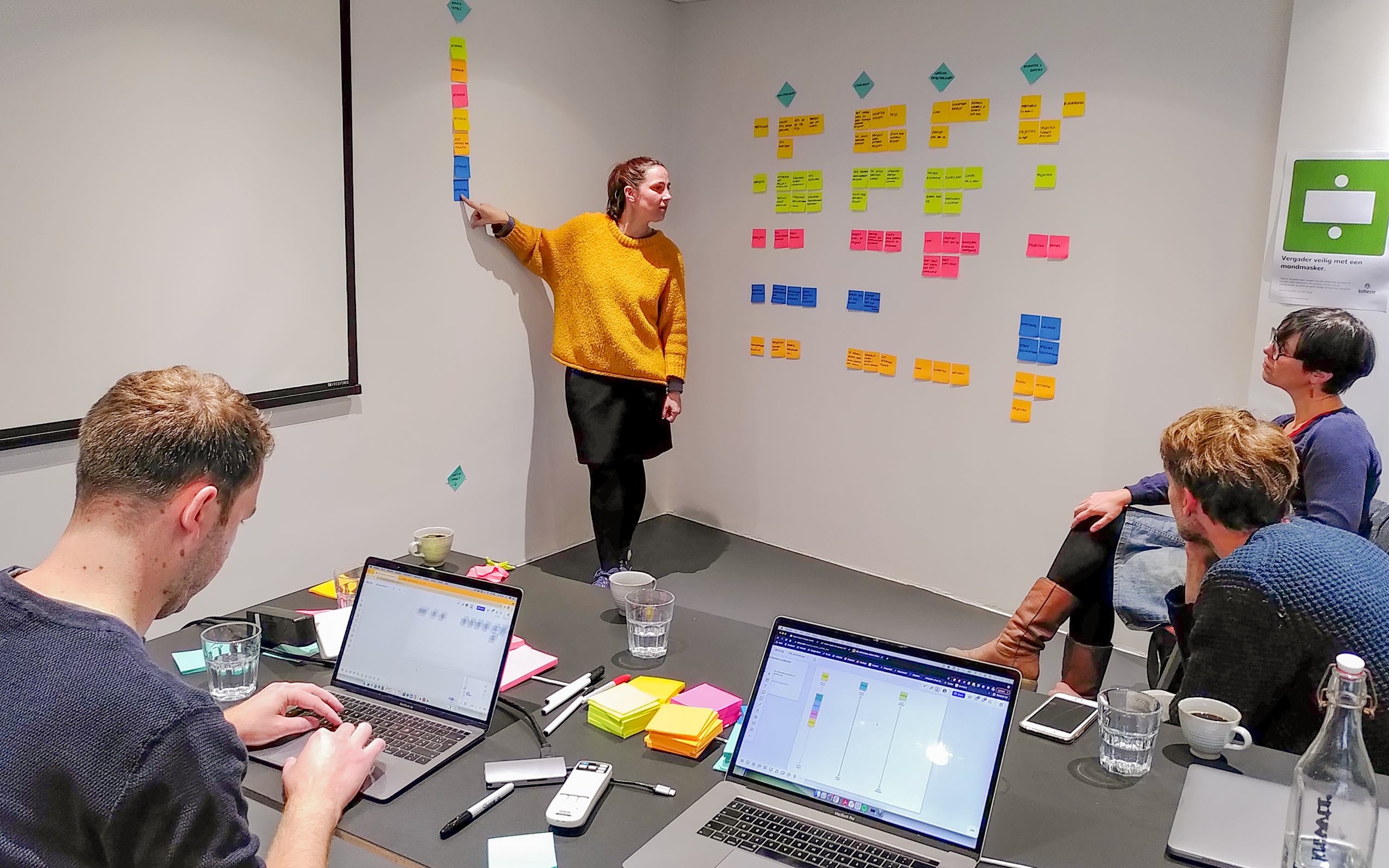 After a kick-off meeting, we immediately started interviewing all relevant internal and external interviewees. We interviewed all employees to understand their vision of the future of Onbetaalbaar and how they see their roles changing over time. We also uncovered some points of tension, interesting growth opportunities, and untapped skills. During the interviews with external stakeholders, we were able to capture the way Onbetaalbaar is perceived by clients and partners. We gained insight into their frustrations and delights, and how they see the company evolving in the future. By combining these insights with our extensive market research, we got a clear picture of the current and possible future states of the company.
Together with the team of Onbetaalbaar, we co-created their new business model and positioning, as well as a clear vision for the future and how to transition towards this intended future.
During these workshops we tackled:
Long-term vision and mission
Key messaging and unique value propositions per target audience
Service prioritization is based on potential impact, employee happiness, and revenue
Creating a sustainable business model
Ecosystem mapping to support the new business model
To make the results of this project very actionable and maximize the chances of implementation, all outcomes and actions were summarized in an extensive roadmap. We prioritized which changes and projects should be implemented first, added deadlines, and gave responsibilities to specific team members. Some of the projects that are being implemented now are listed below.
On an organizational level:
A CRM and time-tracking software will be introduced
The roles of the managers are clearer so they can increase their focus, efficiency, and happiness on the job
From a business model perspective:
A price increase for certain products and services
Clear options to create new passive revenue streams
Several options to create more predictable, recurring revenue streams
New services will create new revenue streams
From an impact perspective:
An increased focus on reusability, modularity, and circularity
A furniture leasing model will be piloted in certain segments