The Focus Academy helps people to feel and perform better by guiding their digital behavior through coaching and a rewarding 'people first' software application. We

shaped their service design strategy

 and 

developed their 'Hocus Focus' application

 and now they also asked us to create a new branding and visual identity for their organization.
Quest already made a fun and playful visual style for our Hocus Focus app. Now we wanted to challenge them to come up with a more serious identity for our organization.

Bart Van Wassenhove, Founder – The Focus Academy
Serious business
In order to fully understand the goals and style preferences of the management of The Focus Academy, we organized a brand direction workshop. This co-creative workshop helped us to align all members of the management on their vision for the brand.
Next to a focus application, The Focus Academy also provides focus consultancy and organizes focus training sessions. So during the workshop, it immediately became clear that the visual identity has to strengthen the serious and trustworthy image of the organization.
The logo needed to represent simplicity and peace of mind, so we created a clean logo with warm colors and a welcoming typography.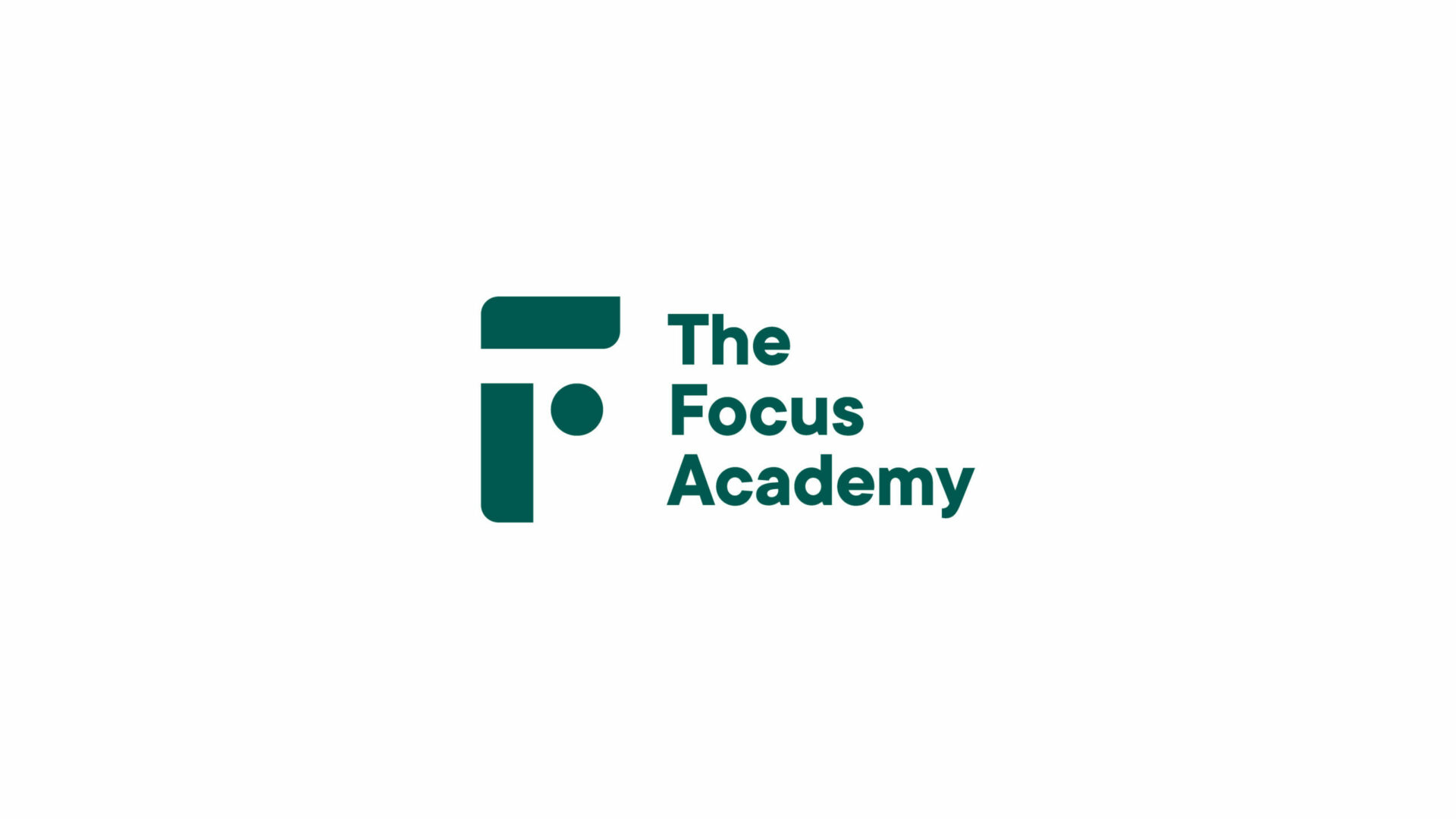 A well-balanced identity
Improving the mental health and well-being of employees is a key part of The Focus Academy's mission. So in the visual style and communication collateral we created, we really put people and the constant struggle of finding the right balance in the spotlight.