Percent Pledge creates customized giving & volunteering programs that are easy for companies, engaging for employees, and transparent for both. How? With its easy-to-use platform and social impact experts, Percent Pledge helps connect employees to their favorite causes and curates custom experiences.
Percent Pledge came to us searching for a visual identity that energizes people to volunteer and donate to charities, while also capturing the company's playful yet professional culture.
Luckily for us, Percent Pledge's culture and team have a passion for social impact rooted in everything they do, making this one of our more enjoyable projects.
Uplifting the logo was our first task after our design direction workshop. We needed to tie a bright and colorful palette into a bold and identifiable logo that could withstand time.
In all our conversations with Percent Pledge, they were really drawn to our work with Full Cycle and wanted their version of that brand identity. We were able to take inspiration from our previous work and transform it into the brand it is today.
Original Illustrations for a Customized Experience
We still needed to find a way to add playful elements that captured the team's spirit, while simultaneously defining all the solutions that Percent Pledge provides.
Our solution? Custom illustrations to use in marketing material that helps them simplify what they do.
At the end of the process, all of the brand guidelines were captured in an extensive style guide for the Percent Pledge team.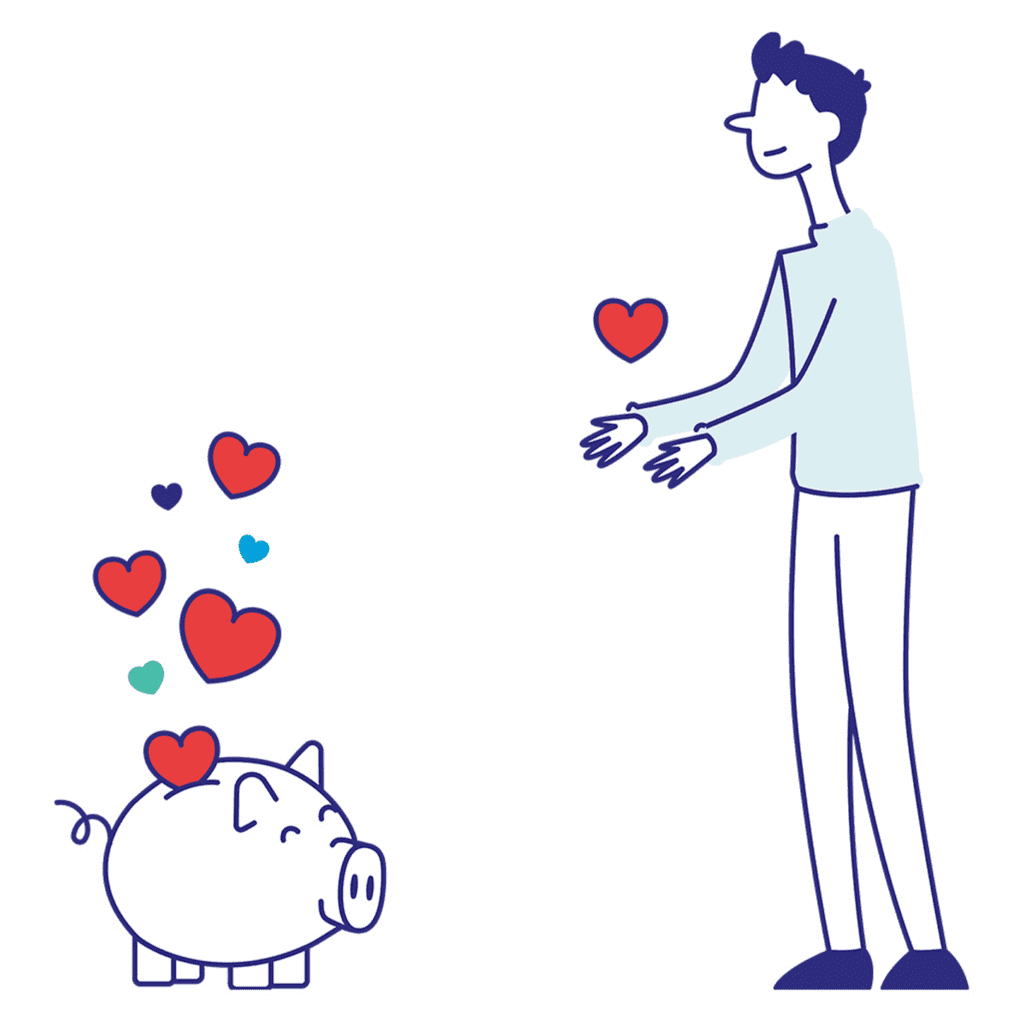 To extend the playful nature of this branding to the Percent Pledge images, we applied a mixed media approach with illustrations over the images.
To extend the playful nature of this new branding to these images, we applied a mixed media approach with illustrations over their selected images. This change, allows Percent Pledge to highlight the impact of volunteerism while keeping its identity front and center.